If it's about talking about my helmets, I can't start doing it without saying that Nolan and X-lite have been much more than a brand or a sponsor.
I contacted them for the first time when I started running at the World Championship and went to see their top manager, Alberto Vergani, to sign my first contract. Since then I have always been with them and they with me, to the point that Alberto became my manager after a few years and among us there is much more than friendship.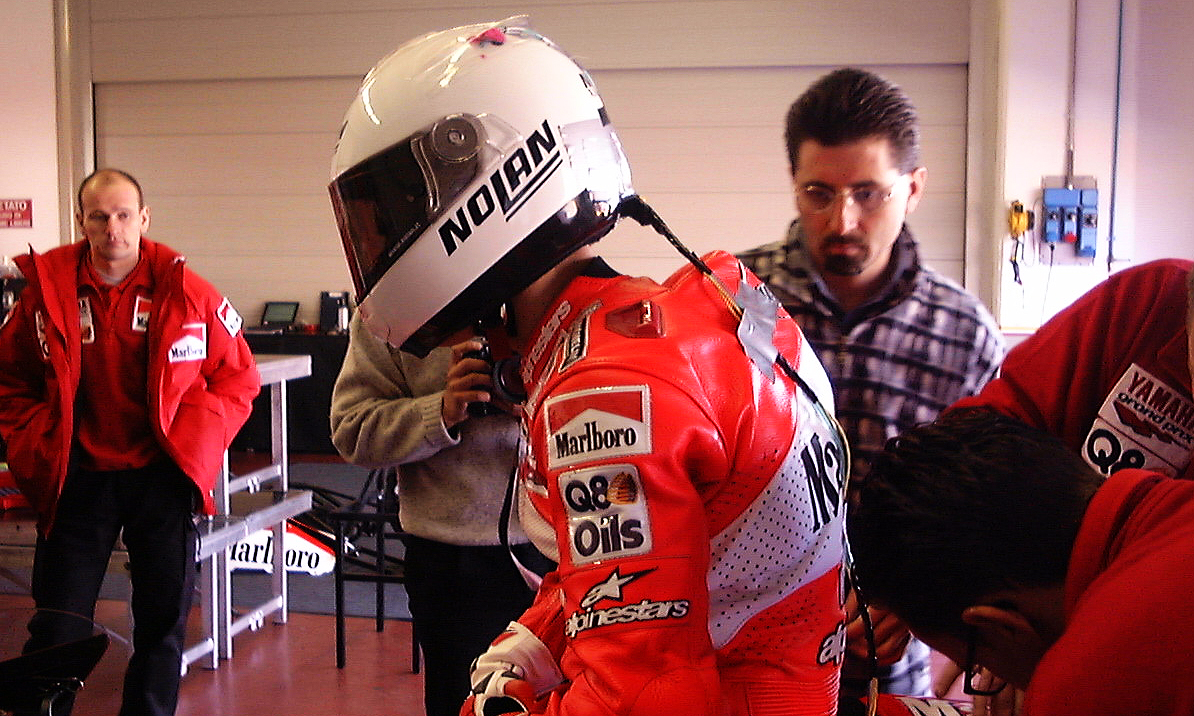 I have always collaborated with Nolan in everything that they have asked me and it is especially gratifying for me to know that my evolution and experience in competition have served to evolve the helmets that protect millions of motorcyclists worldwide. In fact and in spite of myself, I have done several crash tests!
The designs, from the beginning had a common element: the bull. They called me that and I found an animal in which I felt represented. So we apply it to my identity sign on the track, the helmet. I will not deny that I have always liked to take part in the designs and that I have made more than one designer of the brand dizzy, but the results were always spectacular.
Upon arriving at Superbikes, I wanted to change the image of the helmet and go far beyond the design. I wanted to capture my philosophy of life, my way of looking at competition and sport from the point of view of adventure, travel, emotions without borders, flags, or any other type of geographical limitation. Pep Creus, my former drawing teacher expressed the idea and in Nolan they finished shaping it.
Achieving the world title with that helmet gave it an extraordinary impact and I feel very proud of it. Even my brother David "inherited" the design and made it his own and, the truth is that he has done very well, because he has already been four times Resistance World Champion with him!