I have always thought that, to those of us who love motorcycles and even more, to those of us who have made them our profession, we are attracted to everything that has two wheels and gas fist and we get on anything to drive or drive it.
The supermotard, the enduro, the motocross and the trial have occupied me and occupy an important part of everyday life whenever my schedule allows me.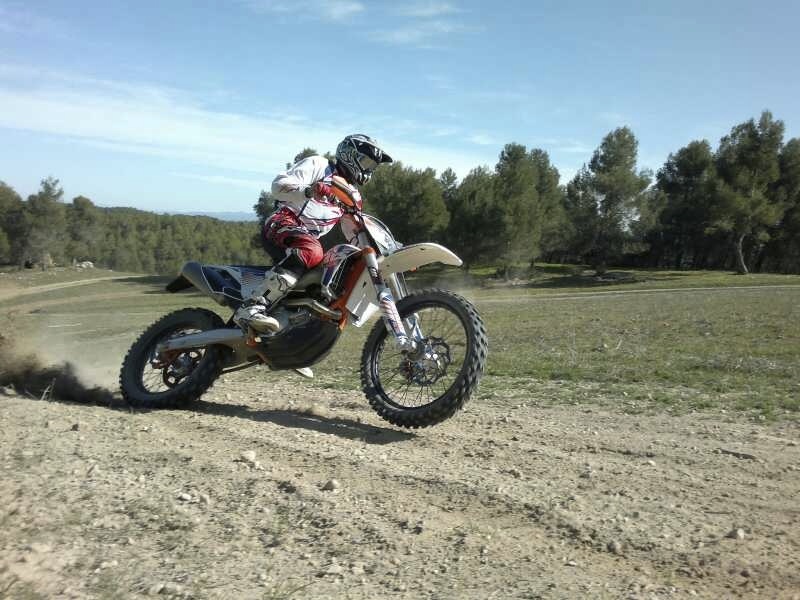 I started doing a lot of supermotard and dirt-track, even running some local races and then, these activities served as a perfect preparation for piloting. The inability to always train in circuit leads us to look for alternatives as a complement to the preparation and, incidentally, as a way to enjoy the motorcycle in any circumstance or terrain.
The motocross was also part of my off-road activities, but I left it because of the risks involved and the possibility of injuring myself and being forced to miss a Grand Prix or compete with the reduced physical conditions.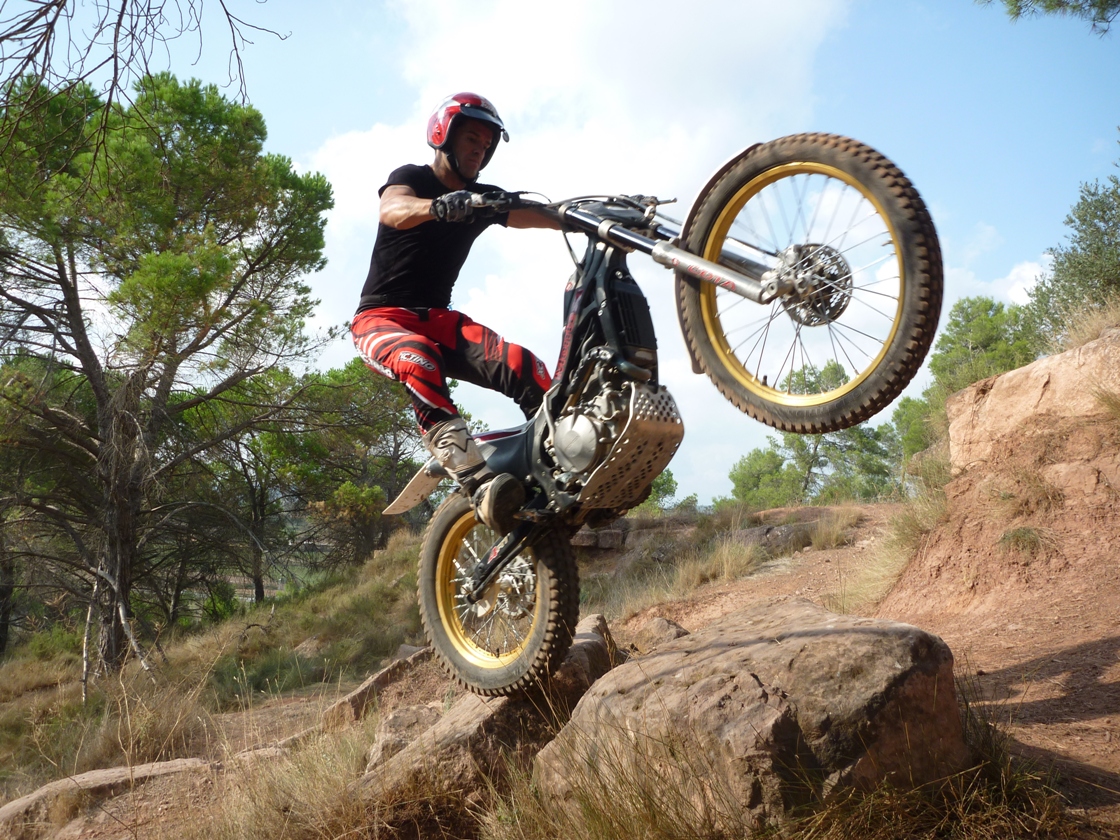 Today, enduro and trial are the specialties that I practice most and with which I enjoy the most. In enduro I compete with my brother David in some resistance tests. He serves as training and allows me to burn adrenaline and gasoline.
To do trial, especially in Andorra, an ideal place to practice this sport, I go with the best drivers in the world, especially with Toni Bou who is my neighbor. I have the opportunity to accompany him and enjoy what makes the motorcycle so impressive. Try to imitate it? Not even in dreams!