Engine, gasoline, wheels, speed … Running, competing and enjoying it, is more than a profession, for me, it is a way of life.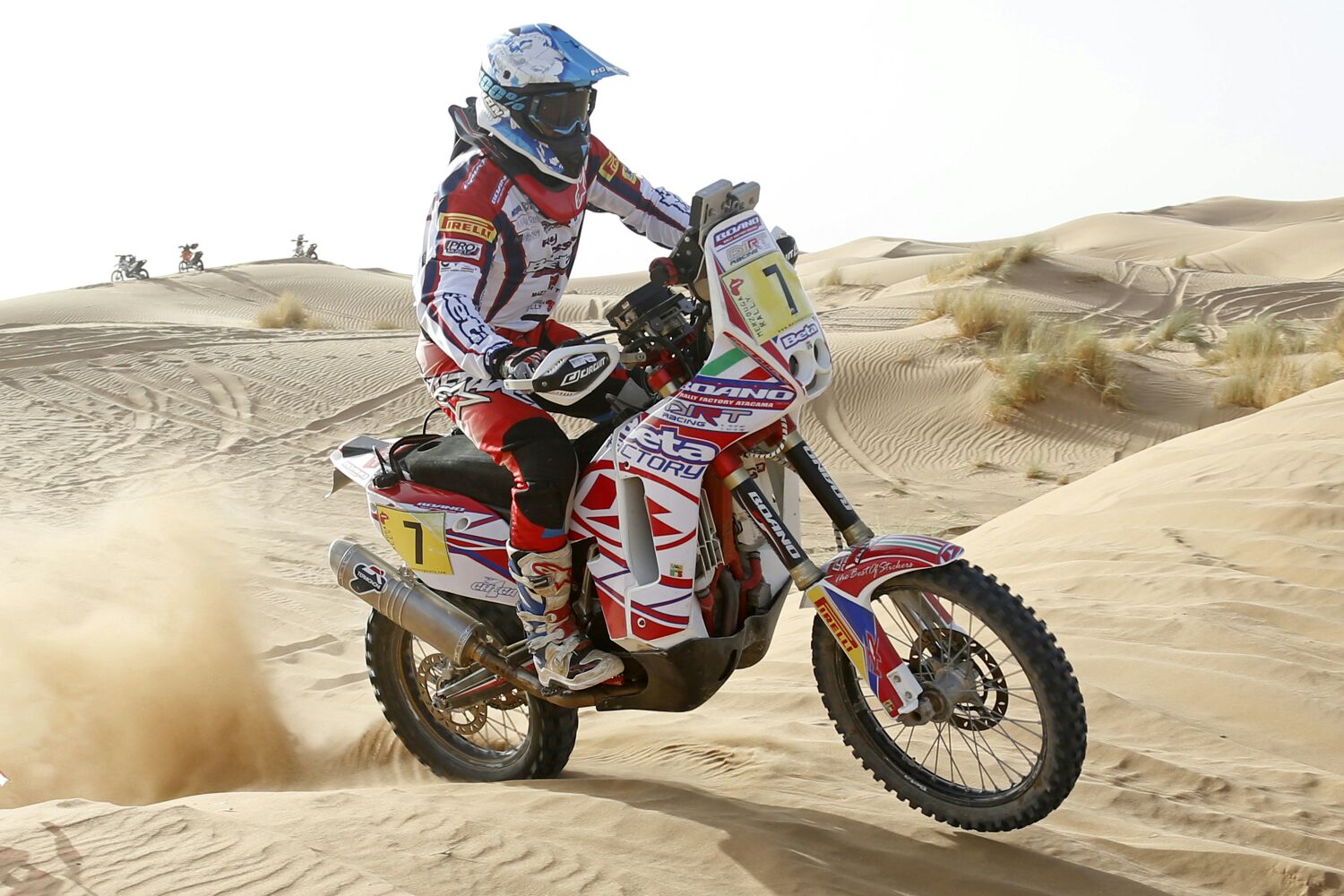 The Raids specialty had always attracted me and I had and I am lucky to have competed and competed on two and four wheels.
It is exciting because there is no equal curve, a meter of land similar to the previous one. Everything is new at every moment and forces you to improvise, to constantly face different situations, to be very alert. It is not about braking, accelerating and tracing the same in the same situation at every turn, but of combining speed with orography, especially in the desert.
I have competed in the Moto Rally Italia, the Rally of Sardinia and the Merzouga of Morocco among others. I had a lot of fun, but I also suffered because from the beginning I realized that looking at the road book and giving gas at the same time is the best way to eat a stone!
Without a doubt, it is risky on a motorcycle and, as the years go by and it is increasingly difficult for me to take injuries, I ended up going on all four wheels, to the buggies. At the wheel everything is different because you can concentrate on going fast, just going fast and to the limit. The co-pilot is responsible for navigation, tells you where to go and you can focus on running. The Merzouga, the Pan-Africa, in which I got the victory and the Lower Aragon in which I finished second very close to the first, have been some of the competitions in which I have taken part lately. A great experience!!