Accidentally 500
Reaching the maximum category of world motorcycling was my goal since I was clear that I wanted to be a pilot. I did it maybe a little earlier than expected by an accident and another accident was about to get off the bike forever.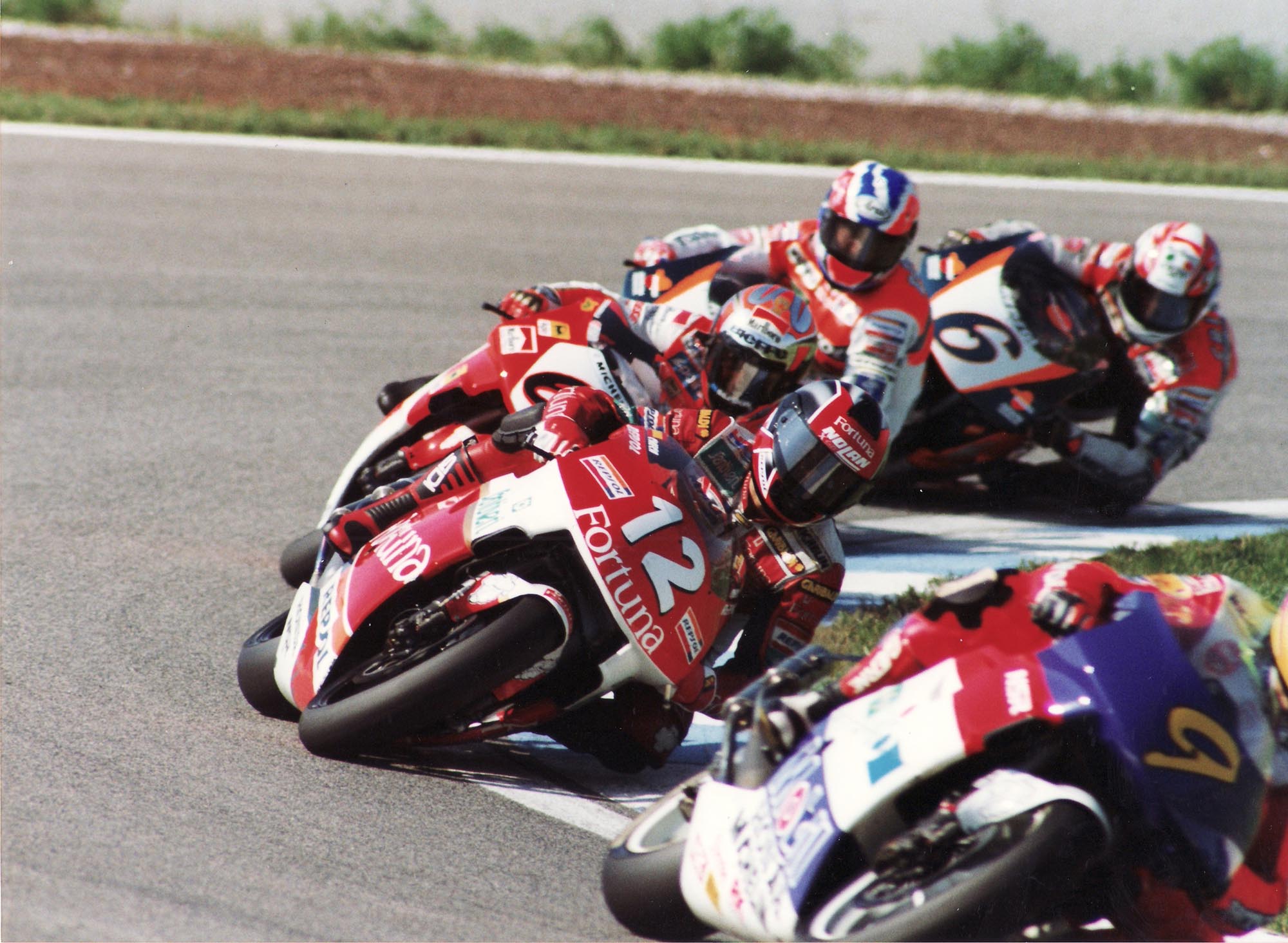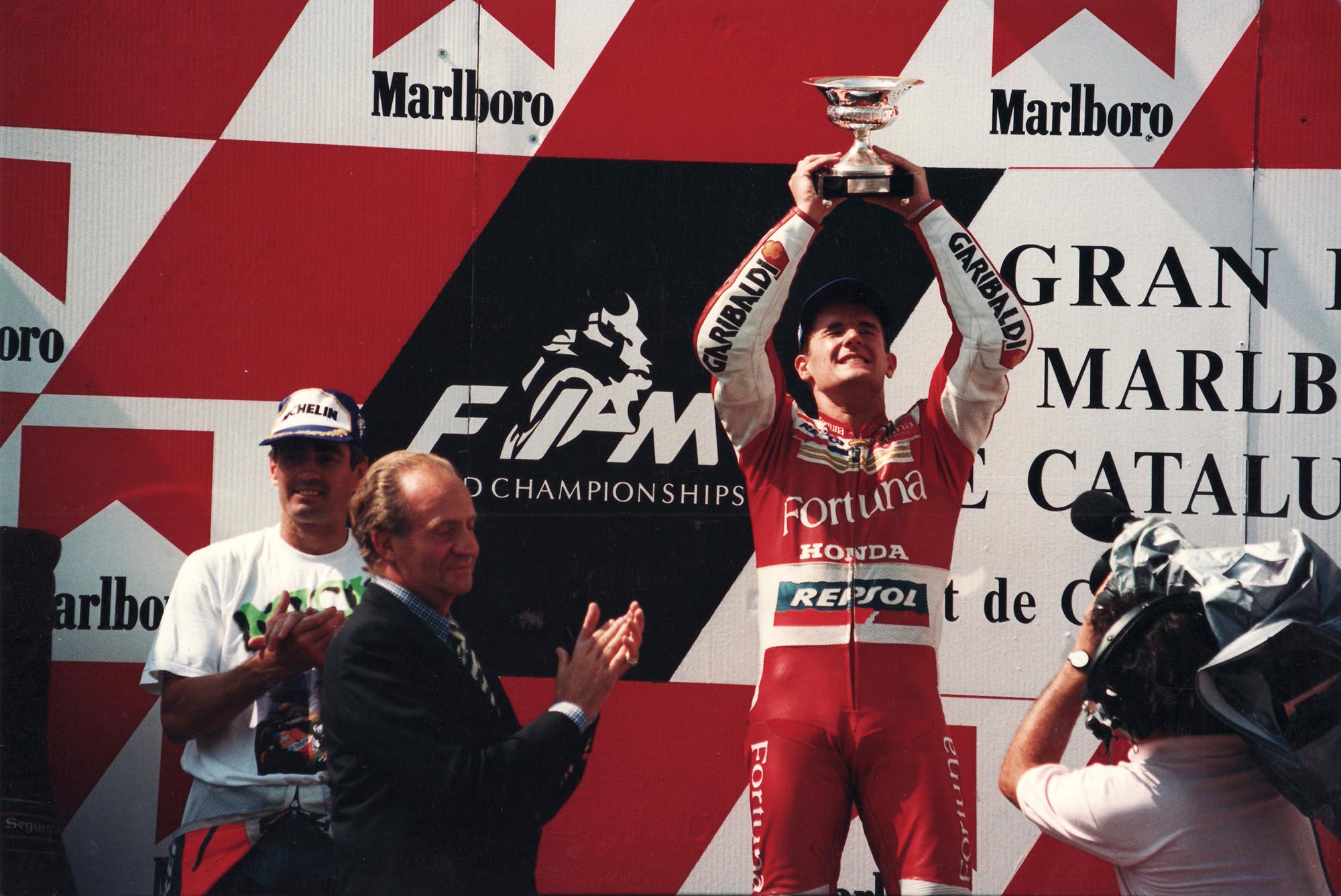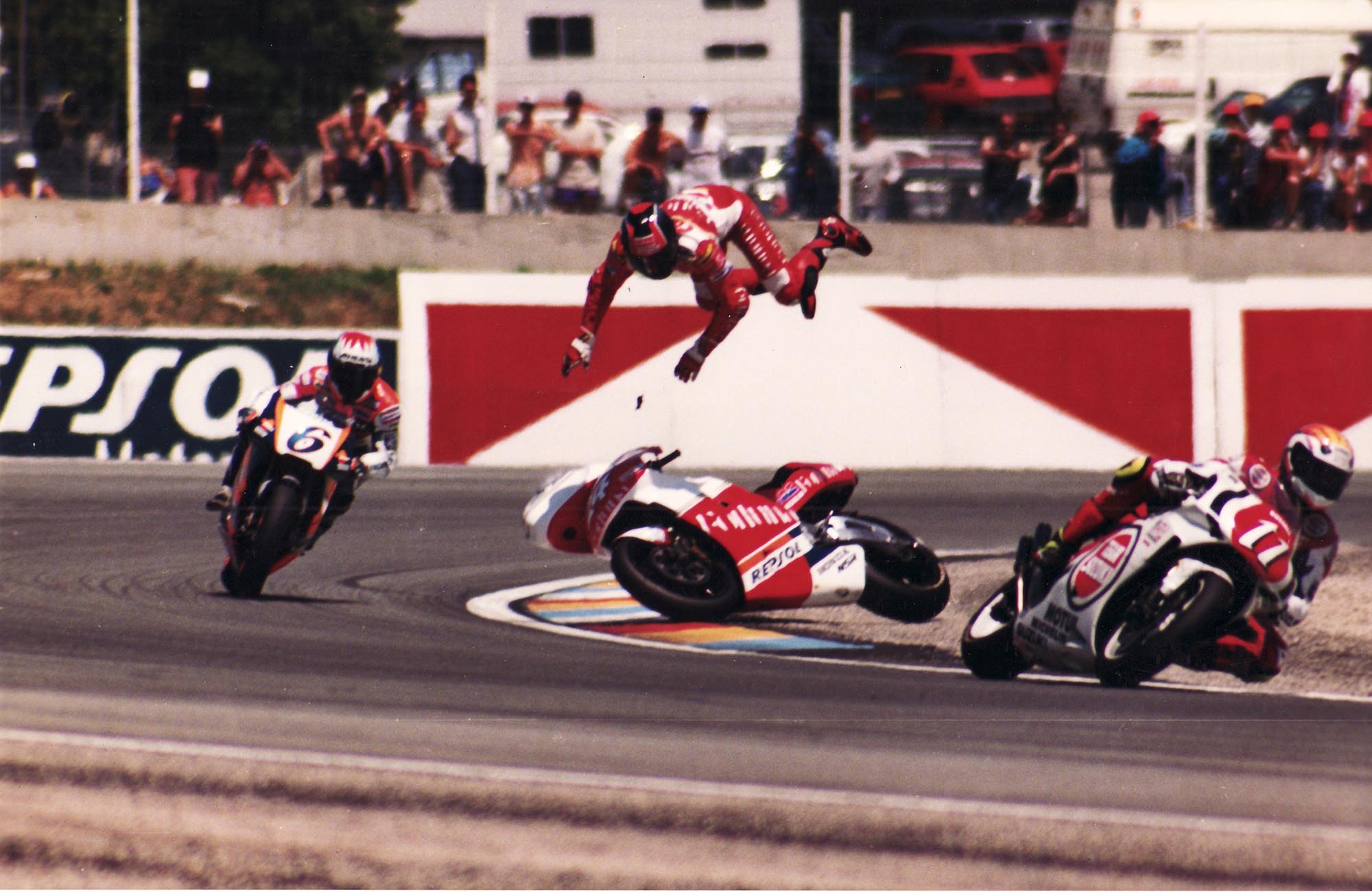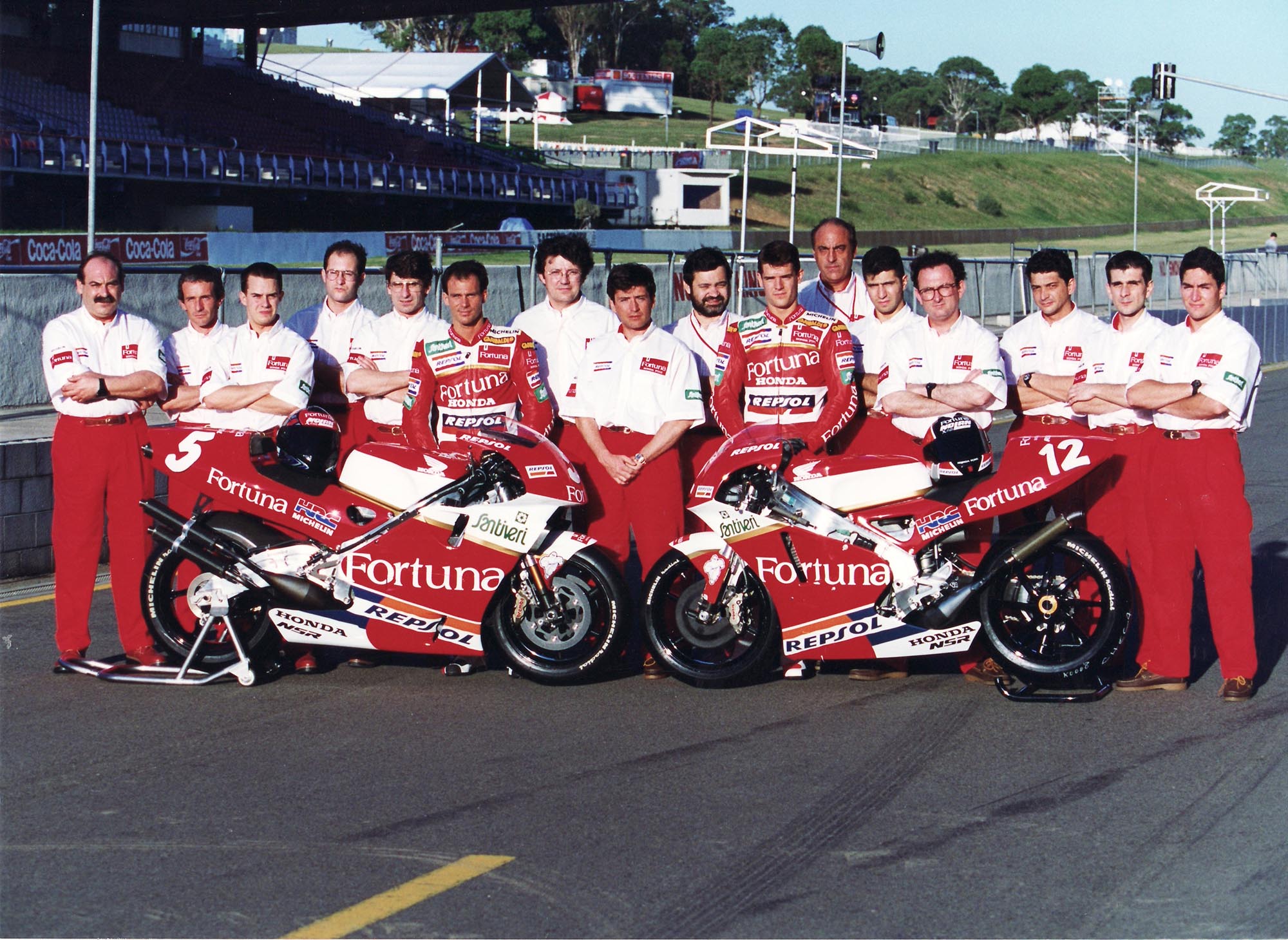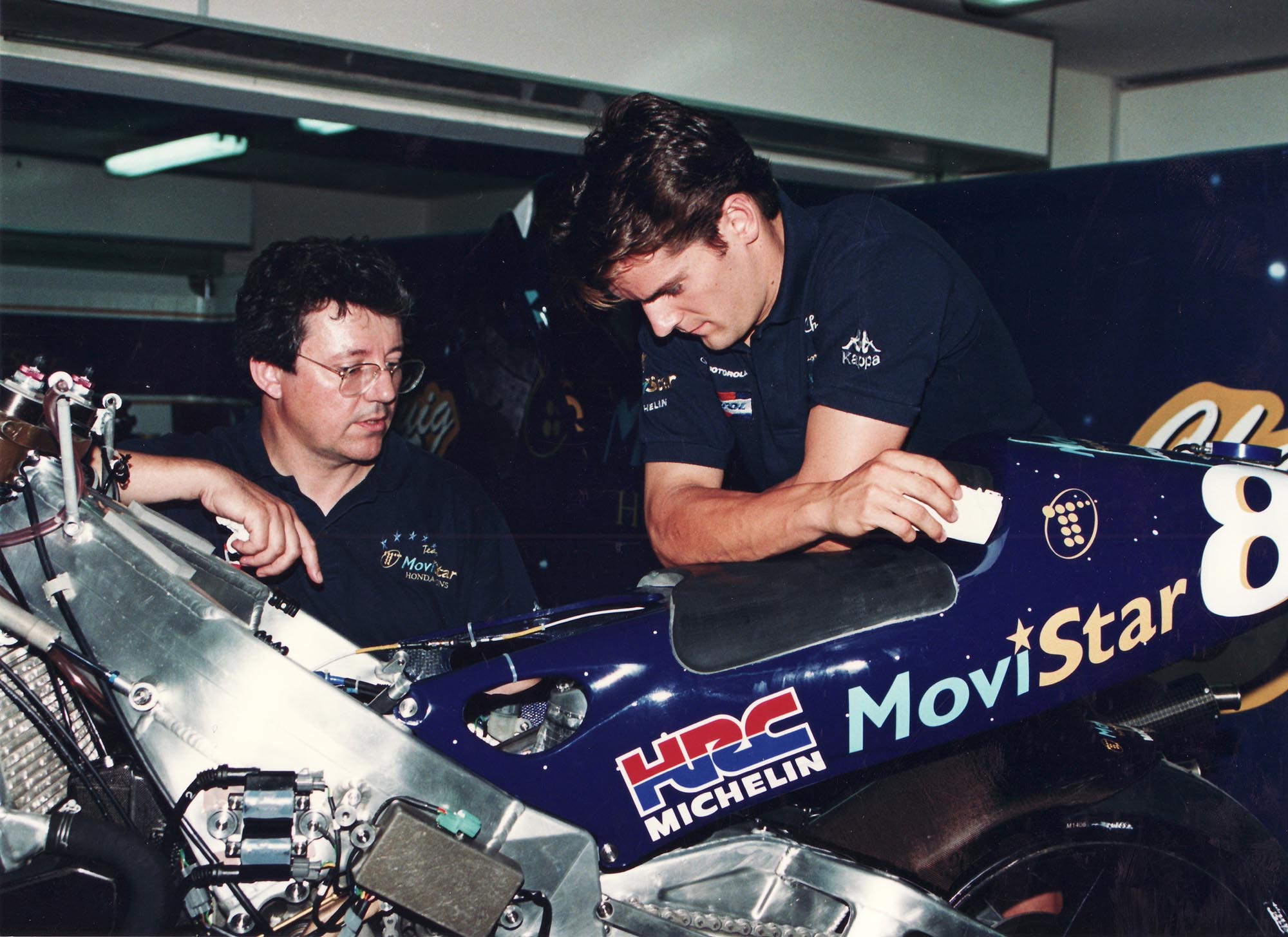 There are trains that must be climbed when they pass before you for the first time and this was, to my regret, that of the 500cc. The very serious accident of Alberto Puig in Le Mans caused that two days later Sito Pons raised me to get on the NSR500 because Alberto's injury was going for a long time and my participation in the Superprestigio de Albacete had shown that I could pilot a "half liter" with competitiveness . So I played the five remaining Grand Prix to end the season. In the first one, in Donington, they threw me when I was fighting for the seventh position, I was eighth and twice seventh below and I arrived in Catalonia with a lot of morals, a great motivation and a great knowledge of the layout both by me and by the team . I left like an arrow and began to pass pilots to get ahead and on the 18th lap (in the absence of 7) I got a little distracted looking first and when I wanted to recover the rhythm because, in addition, Crivillé was cutting differences, I went to the ground in the seat curve. I could have won in my fifth 500 race !!
The following year we arrived having done a very good pre-season job and third place in the first Grand Prix of the year (Malaysia) proved it. It was my first podium! The season continued with some ups and downs but with the consolidation in the category and we returned to Catalonia on the last to last date of the year. We had worked a lot on the set-up and awareness, especially with the hard tire and my pace was higher than the rest. I won with 6 seconds of advantage over Doohan and Crivillé and on the podium I released to King Juan Carlos that phrase "let's see if you come more!" And closed the season with a new podium in Australia.
In 97 Movistar arrived as a sponsor and it was a bittersweet year with results of all kinds but especially I had a hard time seeing my partner Alberto Puig suffer who fought like nobody else and made authentic heroics with one leg in a very precarious state. I added three podiums and consolidated myself as one of the leading riders in the category.
This is how 98 came with Kocinski as a teammate and the will to take another step forward and become a permanent candidate for victory. In the first five races I made two podiums and in the sixth, in Jarama I won with Abe and Gibernau accompanying me on the podium. The whole team dyed our hair platinum blonde. It was a magical moment although, curiously, the worst was yet to come.
After being fifth in Holland, I fell in Donington training. The fall was not particularly hard, in fact, I was about to go out again with the second motorcycle, but I think I hit my rib with my elbow and this impact against the spleen. I returned to my motorhome somewhat dizzy but every time I was worse. I almost fainted and, fortunately, Jaume Colom, as guardian angel, ran out to ask for help from the medical team led by Claudio Costa at that time. I was losing a lot of blood and when the doctors saw me they sent me by helicopter at full speed to the Queen's Mary hospital in Nottingham where they intervened urgently and removed my spleen, saving me, literally, life. It happened on a Friday and on Saturday I was already taken to the recovery plant, but on Sunday the worst came.
To ensure that there was no post-operation bleeding, they did not give me too much heparin and my thicker blood formed clots that ended up in the brain. I began to not be able to breathe and with great effort I was able to pronounce the word "nurse" to call the nurse. I remember a few blows to the chest and everything went out. Upon regaining consciousness, I lost vision and mobility in half of my body. I felt that I was gone and that consciousness was transcending my body. The doctors gave me more heparin to dissolve the clot, the spleen wound bled again and I had to operate again. Things did not look good at all.
Fortunately, at 22 hours the clots were undone and I began to recover my vision. By then, my parents had already flown to England in case they needed to give consent to perform a high-risk intervention. Fortunately it was not accurate.
I was recovering the mobility to return home 17 days later with my father and Jaume Colom who were with me throughout my hospitalization and verify the love of everyone who came to receive me and then showed me his support through hundreds and hundreds of letters that I was receiving from the same day of the accident, which I will appreciate all my life. But I needed the tranquility, intimacy and rest that we found in Pedraforca with Joan Carreras, my physical trainer and some friends. I wanted to work to return to the slopes as soon as possible but above all, to do it surrounded by peace, balance and my people. At first it was very complicated. The first few days I had a hard time covering a path of just 300 meters. The truth is that it was really hard because although, from the physical point of view I was recovering more or less well, mentally I was destroyed by anxiety and stress. When I made some effort and it was hard for me to breathe, I felt like I was dying.
Despite this, I did a test 45 days after the accident and decided to complete the season. With the perspective of time I think we rush. It was an ordeal: distressed, anxious or snorting inside the helmet in the middle of the race. I had a very bad time and in the end, the fourth final place that I occupied in the World Championship did not compensate for the suffering and anguish. What I wanted was to recover my physical state, but above all, my spirit.
I needed to change my air, breathe, find new challenges and the official Yamaha team was waiting for me.