GREEN SEMAPHORE!
Human imagination often causes that when we look back and remember things with perspective, everything acquires a meaning that, at times, has little to do with the reality of the moment it happened. That's how mine started with motorcycles; my life; 20 years of competition. There are loves that arise because yes and so it happened to me.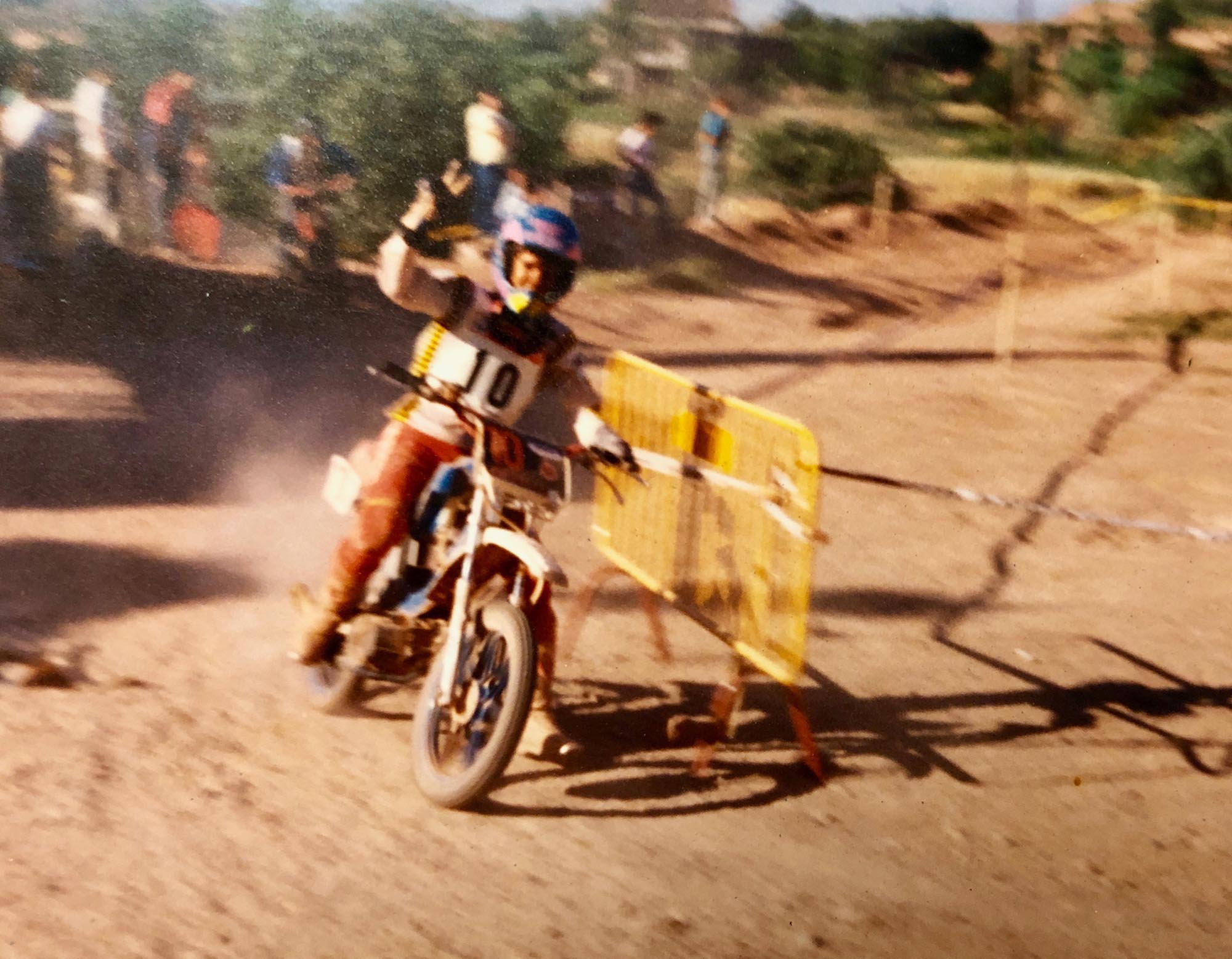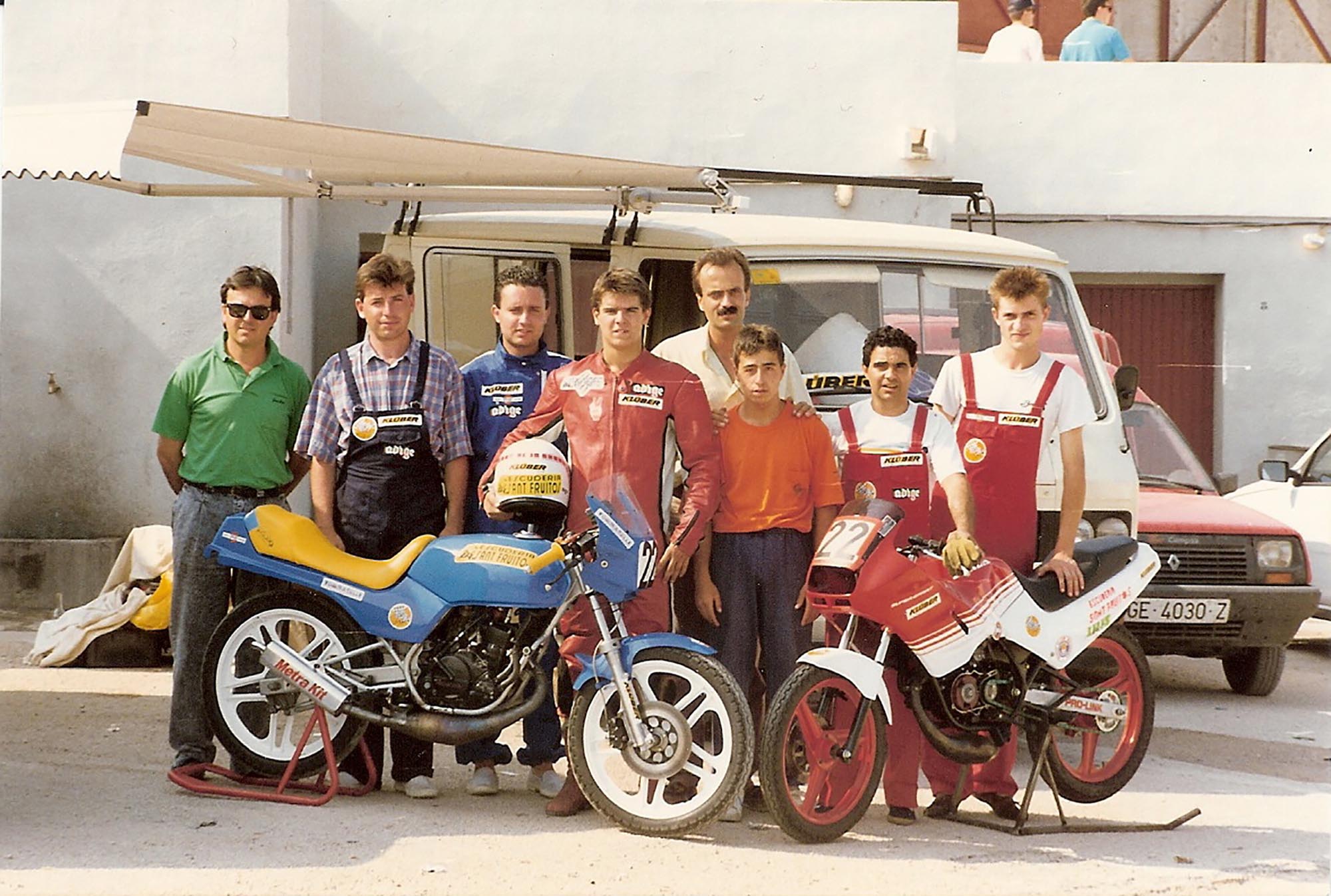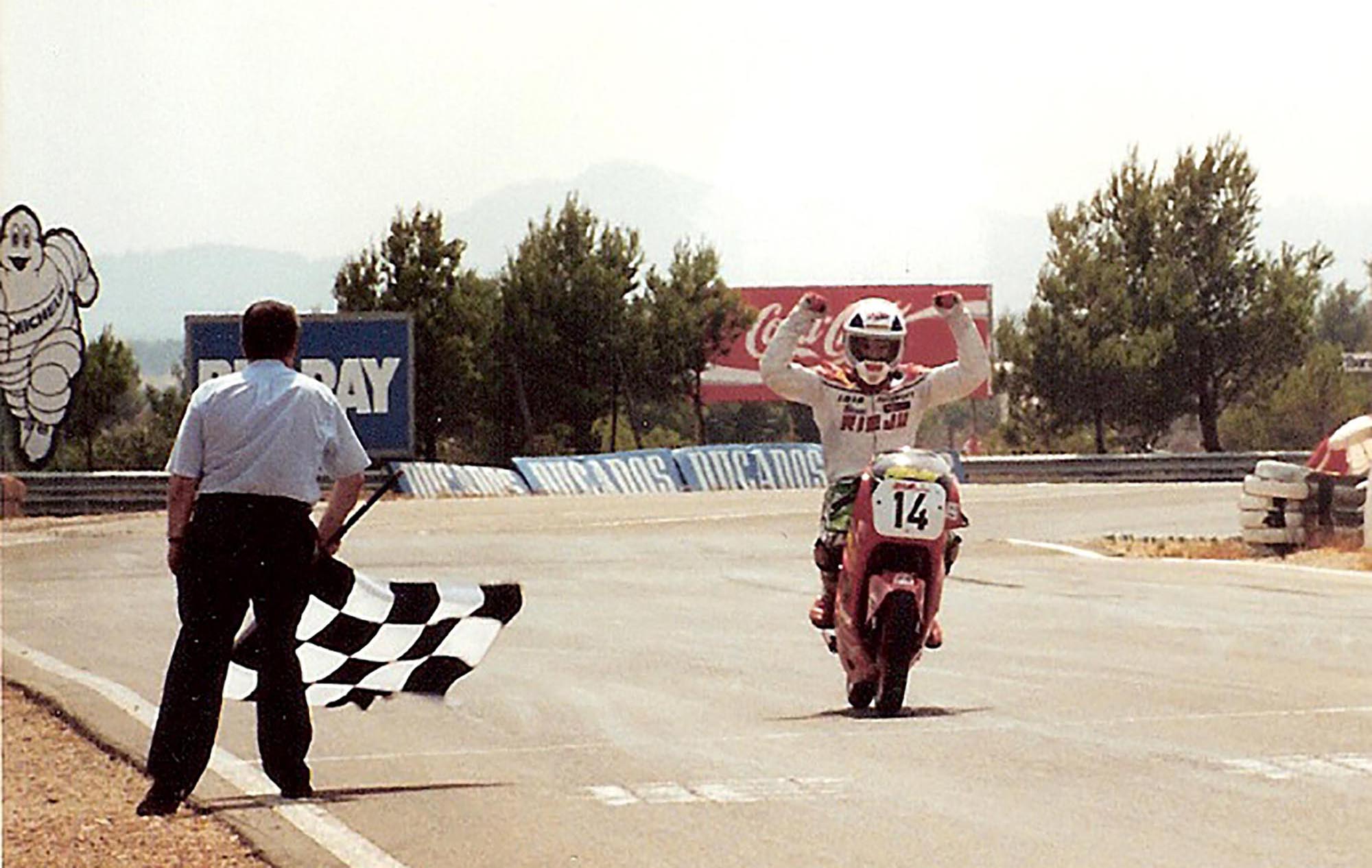 My mother gave birth to me in Manresa, next to my hometown of Sant Fruitós de Bages and, while my father was rushing to see me at the medical center, he had a serious motorcycle accident that caused an open leg fracture. He asked to be taken to the same center where I was going to be born, but there was no trauma service so, after three days, my mother had to take me to see him at the hospital where he was admitted. That's how it all started; my life in which the competition was already represented as a family by the name of my maternal grandfather and my parent: Carrera.
Since I was a child I was passionate about speed. But not just speed. I was very restless and I liked all sports. I played soccer, did athletics and did not get off my bike at any time until my father began to ride me with a trial motorcycle on the roads near our home. When I was 11 years old and whenever I had the chance, I started doing mischief with my grandfather's Vespino and with a Derbi Variant from my drawing teacher Pep Creus. When I was 12, my father showed up with a Mecatechno at school while we were at recess. The problem was that he let me use it on rare occasions and that was how I learned to unlock padlocks to use it whenever I could. At that time I didn't even know what it meant to compete, I just wanted to play and have fun with my friends comparing our skills and mastering the small speed of that Mecatechno of which I have so good memories. More than once, he had to star in some mythical persecution in the town with the Civil Guard on our heels like in the best action movies!
The second-hand Derby TT8 that my grandfather bought me with 13 years after insisting a lot and making me work with him in the garden and farm all summer, I inherited it from my good friend Toni Penadés who later helped me in my beginnings in the competition. This motorcycle, already allowed me to go on the roads burning gasoline and even compete in a village race. Also in some resistance test of mopeds. I even won the one that was played in my town. I had made contact with the asphalt and was beginning to be clear that I liked speed very much. At that time I studied automotive and did the internship in the workshop of good friend Toni Elías.
At that time, with a group of good friends from the Sant Fruitós engine who were more than friends a family that ended up becoming Escuderia Sant Fruitós) led by mechanic Lluis Juárez and Lluís Joan Vila and a Honda NSR 80 I competed for the first time in speed At the Can Padró circuit, close to home, and as things were not bad, we went to Jarama, where I qualified second and we also ended up participating in the Catalan Championship. So we started.
Before starting the following season, we had no budget, but Rieju with Ginés Perez at the head, called for tests at the Calafat circuit. They chose me and I ran with them the Championships of Spain (Criterium Solo Moto) and Catalunya, achieving both titles in 1991. My adventure in the competition had already begun.
I have a very good memory of my beginnings in the competition because we never expected anything in exchange for running. More than a team was my second family. We had fun, learned and shared new experiences always "controlled by the moms" Elena Costa and Alicia Castañares who was my private nurse because it was rare the week in which my body had no injuries.